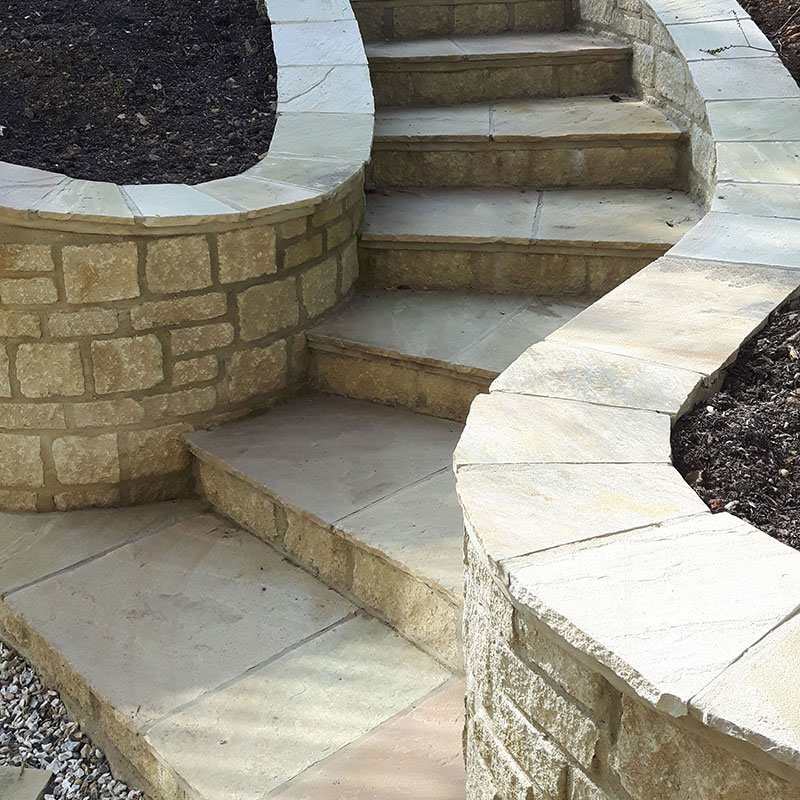 Retaining Walls
Absolutely essential when the geography of a garden is to change. With the help of retaining walls we can move land and change the shape of your garden. Slopes can be minimised, beds raised and flat spaces created within the garden. Retaining walls are often needed to enable decking, create a water feature or introduce a series of steps.
We always include retaining walls within the design process when they are required and we build them for you.
© Peter Rushton Landscapes Ltd.